Friday Night was The First Night Of Hanukkah!! But, No Time to Celebrate!
Supermodel Cindy
was in town and I was having Dinner with Her and Totally Awesome Boyfriend! I was Every Excited to have One Of My Friends from Back East meet (The Infamous) Boyfriend I was always telling them about. We had dinner at A Fabulous Los Angeles Restaurant that features Make Your Own S'mores for Dessert. But, they had Something Even Better this time --Decorate Your Own Gingerbread Man And Christmas Tree! It was not only Delicious, but Fun, too! Supermodel Cindy told me later that She Adored Totally Awesome Boyfriend and thought he was Very Nice and So Cute. Naturally, I Agreed.
Don't Run Away, Gingerbread Man!
Later, Totally Awesome Boyfriend lit The Menorah and exchanged One Of Our Gifts for each other. I got Totally Awesome Boyfriend a picture book that I know he really likes, named,
Don't Let The Pigeon Drive The Bus.
He got me An Italian Stovetop Espresso Maker!!!
Now I can make Fancy Espresso Drinks!
The next day we went to Totally Awesome Boyfriend's Mother. She lives in An Assisted Living Facility out in The Valley. Totally Awesome Boyfriend's Sister joined us and we went for Delicious Chinese Food! It was Fun.
Totally Awesome Boyfriend's Favorite Cuisine!
When we left it was Cold, Dark, and Raining. Blech.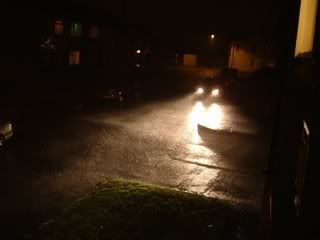 Rain, Rain Go Away!
So, we went to Target! Yay!
I Heart Target!
Totally Awesome Boyfriend had to get some Last Minute Holiday Gifts for Work Folk. Then, I helped him pick out Wrapping Paper. I insisted he Purchase A Matching Bow And Curling Ribbon for His Gifts, to make them look Extra Special. But, he got All Angry With Me and Refused. Then he told me that Thinking Too Long About Wrapping Paper was Turning Him Gay and he Stormed Towards The Cashiers. I assume he was Thinking About Daniel Craig and/or Orlando Bloom the whole time we were standing on line, waiting to pay.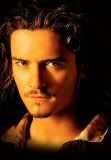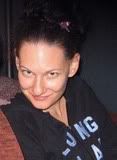 The Many Loves Of Totally Awesome Boyfriend
Saturday Night, we lit The Menorah again and Exchanged Another Gift! I gave Totally Awesome Boyfriend,
Orca -- The Killer Whale
on DVD. And What Did He Present To Me???
A NUTMEG GRINDER!!!
Now I Won't Have To Register For One (Some Day)!
This was going to be The Best Hanukkah
Ever
!!!
Sunday, we did Our Usual
New York Times
Crossword Puzzle, which we found Terribly Difficult this week. Then I had to go off and Run A Birthday Party Workshop for A Group of Nine Year Old Divas. I left Totally Awesome Boyfriend behind at My Apartment. When I came home hours later and Asked Him How He Spent His Day, he told me he Ate Leftover Chinese Food, he Watched Hours Of VH-1, and he Ran Up Runyon Canyon And Was Tripped By A Dog And Fell Flat On His Face. As proof, he showed me His Scrapes And Bruises. And The Empty Chinese Food Containers, too. I have yet to Find The Remote.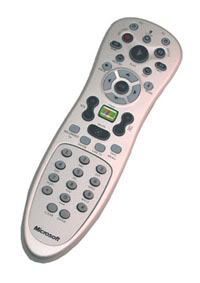 Have you seen Me?
And now, I present A Slide Show Recap of My The Daily Randi's Hanukkah Weekend. This week, you may notice, It Is Snowing. Please Enjoy.