Saturday afternoon, after getting My Hair Cut and Colored, I made The Mistake of venturing off to Trendy Los Angeles Mall/ Paradise, in an effort to Finally Spend My Nordstrom's Money. What A Mess! It is not even Thanksgiving yet, but The Mall is already Fully Decked Out for Christmas. Santa has Arrived and The World's Tallest Christmas Tree Ever towers over The Crowds in this Outdoor Mall. But, that was Not The Worst Part. The Worst Part was somebody had The Grand Idea to Run Through The Big Christmas Tree Lighting, featuring Hall and Oats,
American Idol
Runner Up Katherine McPhee, and Gay Lance Bass during Peak Hours on A Busy Saturday Afternoon, sans Proper Security. People were Pushing and Shoving and being Mean. I guess this is What Happens when you have The McPheever. Just as A Reminder, I Did Not Vote for Katherine McPhee when she was On
The Idol
. I Voted for The Other One, whose Name I Can No Longer Remember. Good Thing I Phoned 300 Times.
Bah, Really Dumb Tall Mall Christmas Tree Lighting!
Saturday Night, Totally Awesome Boyfriend invited me to attend A Function For Something His Sister Did.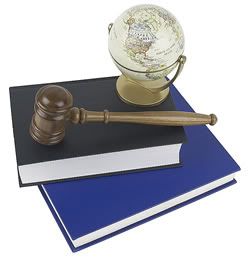 Boring Lawyer Stuff!
Totally Awesome Boyfriend's Sister is An Attorney, and this was A Banquet for some Law Thing, featuring Dinner, Drinks, and A Silent Auction. It was Very Nice, but A Room Full Of Lawyers, which isn't My Usual Scene. Totally Awesome Boyfriend was there, wearing A Jacket And Tie and I have never seen him look More Handsome. It was actually A Lovely Evening and afterwards, I Coerced Totally Awesome Boyfriend into Stealing/Taking one of The Very Lovely Centerpieces.
Look what Totally Awesome Boyfriend Stole/Took For Me!
Sunday Morning, Totally Awesome Boyfriend and I did The New York Times Crossword Puzzle. (Did you know we Do It
Every Sunday Morning
?! The Crossword Puzzle, that is!) We always Finish It, although Totally Awesome Boyfriend does Most Of It. But, I have been getting Much Better! (I have been
Practicing
. Crossword Puzzles, that is!)
It can be Hard! (The Puzzle, that is!)
Then we Took A Nice Long Walk around Santa Monica.
This is What It Looks Like at Dusk!
Of course, this week is Thanksgiving. I will be spending it with Totally Awesome Boyfriend and Twenty of His Closest Relatives. I must tell you, I am Very Excited! I am usually The Poor, Familyless Girl, Everyone At Dinner Feels Sorry For So She Is Invited To Thanksgiving. But, this year, I will be with Totally Awesome Boyfriend and His Family will be giving me The Third Degree! I expect A Lot Of Intrusive Questions! Yipee! Just in case, I am bringing A Turkey Clothespin Magnet Craft for Everyone To Make. Hopefully, Totally Awesome Boyfriend's Family will find it Fun and Not Foolish. Either way, I am So Excited for The Big Day!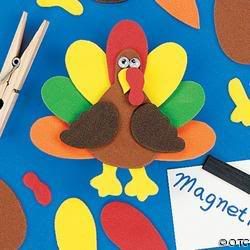 Gobble, Gobble!
And now for your Viewing Pleasure, I present A Review Of The Weekend's Events within A Festive Thanksgiving Motif. As Always, Please Enjoy.