Well, I Did It. Um, I mean
We
Did It.
Weeeeeee.
We signed The Lease on Our New Apartment today! Totally Awesome Boyfriend and I are Very Excited. This despite the fact that My Nerves have caused me to Poop All Night And Day. We move in on April 21st!
Below, please enjoy Some Photos we took of The Outside Of Our New Place!
The New Home of The Daily Randi and Totally Awesome Boyfriend! Please find The White Picket Fence welcoming!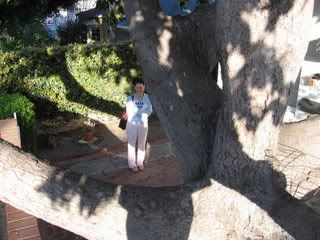 TAB likes to Hide In The Tree! I am not Amused.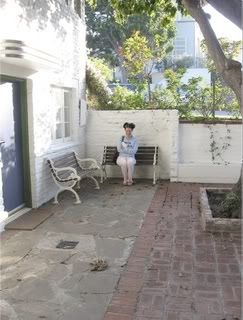 No, I am not Waiting For The Bus. Or Forrest Gump. I am just trying to show off Our Benches! On Our Huge Private Front Patio!
Those are The Benches, Minus The Daily Randi.
We will have More Photos once we actually Move In. Now, if you will excuse me, I need to use The Restroom.